Arlington High School (LaGrangeville, NY)

Class of 1964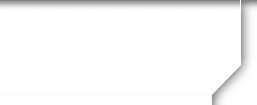 Veterans' Exemption ACSD
Arlington Central School District
Passed Veterans School Tax Exemption
November 2016
For nearly three years, veterans in the Arlington Central School District have been fighting for a tax exemption offered by most local school districts.
So to them, the school board majority's Tuesday's decision to approve the alternative veterans exemption was a welcome relief — and long-overdue.
Eleven of Dutchess County's 13 school districts have already incorporated the exemption. Arlington will do so in the 2017-18 school year. The Poughkeepsie City School District has not passed the exemption.
A number of local veterans have been asking the Arlington school board to approve the exemption since Gov. Andrew Cuomo amended a state law in December 2013, allowing school districts to grant a tax break to eligible veterans that had only been available through municipalities for decades.
On Tuesday, about two dozen residents and veterans spoke in favor of and against the exemption at a public hearing at Arlington district offices. The majority of those who spoke were in favor of the exemption.
Many cited a recent survey the school district conducted, which showed that nearly 78 percent of 1,042 individual respondents were in favor of veterans getting the alternative tax exemption.
"I cannot fathom as to how in the world (the board) can continue to ignore the will of the people that you represent," said Marc Coviello, a Dutchess legislator, Arlington district resident and veteran. "It sets a dangerous precedent here, that the elected officials' opinion tops that of the people. That's the sort of thing that the veterans... fought against."
Former school board President Kelly Lappan was voted out of office in May after 15 years on the board, which some have attributed to her lack of support for the exemption. But Lappan has said that the exemption, which is not based on need, will hurt other district taxpayers who are already struggling to pay bills.
Exemptions don't lower the tax levy — money a government raises through property taxes. They shift the distribution of tax payment.
"Your job is to run the schools," Lappan told the board on Tuesday. "Not to spend someone else's money on a cause that you personally believe in that has no connection whatsoever with any educational issue. Please make a decision that acknowledges that."
When the exemption passed 5-3, many attendees cheered.
Trustees Peter Bodnar, Christine Baxter, Charles McLeod, Jr., Kerri Fasulo and Mark Tornatore voted in favor of the exemption. Board President Steven Rossi, Pauline Herr and Edward McCormick voted against it. Jennifer Eraca was absent.
Eligible veterans can get a 15 percent assessment reduction for service during wartime, an additional 10 percent for service in a combat area or for having received an Expeditionary Medal, and another tax break if they have service-connected disabilities, equal to half of their service-related disability "rating."
There are 1,641 parcels in Arlington with Alternative Veterans Exemptions, according to a recent district presentation. A non-veteran homeowner whose property was assessed at $200,000 would have paid an extra $24.68 in taxes this school year.
A non-veteran homeowner would have paid an estimated additional $12.34 for every $100,000 of assessed property value this school year. For example, if a home was assessed at $250,000, the non-veteran owner would have paid an extra $30.85.
Hi fellow classmates. I don't know if anyone even remembers me and I don't usually comment on this site. I occasionally visit and enjoy reading all your comments when they come up on my e-mail. I'm not much for small talk but I would like to use this forum to keep you up-to-date on a local issue that concerns me.
We (husband Dick Smith class of 62) and our children have stayed in the area. As a graduate of Arlington I am extremely ashamed of our existing school board and how it is treating the veterans of the district. Gov. Cuomo has established a tax exemption that school boards of NYS can vote on and implement if they choose. Each time it has been put up for a vote, it has been voted down. I have attended several board meetings with my husband and have witnessed arrogance and irreverence towards the veterans who have come to speak. The board has refused to put it on a referendum so the taxpayers can vote on it and even if it does go up for a vote, they say they can still oppose it as per education law. Their argument is that it would affect the majority of taxpayers. The example they gave in the Pok. Journal is if your house is valued at $200,000 you would have to pay an extra $26 in school taxes per yr. That is not a great deal of money to show respect, gratitude and patriotism for these veterans who served their country for all of us.
Eleven of the 13 school districts in Dutchess County have passed this exemption for their vets. Most of them are smaller districts and yet they care enough to give this much deserved exemption to their veterans. Good for them! (the other district who has not passed it is Poughkeepsie)
On the Arlington website they state their "Mission" as follows: " To empower all students to be self-directed, lifelong learners, who willingly contribute to their community, and lead passionate, purposeful lives." When a school district does not acknowledge the sacrifice of its veterans, it does not show by example to its students how to contribute back to the community.
I guess I am hoping that if there are any other local alumni who feel the same way I do, they will let the Arlington board know they support the veterans and ask them to pass this well deserved exemption for them.
I hope all of you are well and I thank you for your time.
P.S. I really enjoy the old pictures from the past and I think about the old days.
Mary Jane Evans Smith
thank you for responding to my comments Steve. Looks like you have had the same kind of responses from the board. We have been seeing a few people write in to the editor in Pok. Journal in the past month or so regarding the exemption. Most are in favor of it. I would just like to see more people come forward and show support. They are a tough crowd though and have made up their minds. Thanks again and you are doing a great job with this site.
Mar 15, 2016 at 7:36 PM · Like
Steve Sipos
You are welcome Mary Jane. The Board of Education looks nothing like those of 50 + years ago. The members were professionals. They accomplished so much for us in the 50s and 60s essentially building the district from scratch. The expenses and demands are so over the top today. Many of us are still here however we are being priced out. I could accept the rejection of the exemption if 50% or more of the board were veterans. They are not nor do they get it.

Thank you for commenting about the School District. I put info under Veteran's to the left last year about Arlington's lack of endorsement of the exemption.
Mar 17 at 1:16 pm
Hi again - just an update on the veterans' exemption - if you go to arlingtonschools.org and scroll down to "News" - they issued a statement about it on March 16. Let me know what you think.
This is the response Mary Jane referenced. The School Board has spoken.

ARLINGTON CENTRAL SCHOOL DISTRICT
BOARD OF EDUCATION
CAO 144 Todd Hill Road LaGrangeville, NY 12540
Voice : 845-486-4460, ext. 20212
March 16, 2016
There has been much publicity lately about the Arlington Board of Education's decision not to
offer the Alternate Veterans Tax Exemption to eligible veterans residing in our district. When
considering this issue, the facts matter.
In December 2013, our state legislature and governor passed legislation that permitted local
boards of education to provide a partial school tax exemption - if they chose to do so. This issue
has nothing to do with what school boards are charged to do, which is provide for the education
of children. It also has no impact at all on the district budget - it merely shifts tax obligations
from eligible veterans to all other district taxpayers.
There is no way to ensure that the tax shift caused by this exemption would not require taxpayers
who struggle to pay their taxes to contribute money that they may not have to those with a
greater ability to pay, since there is no income limit in this law. New York State's reliance on
property taxes is a regressive and unfair system for exactly that reason - it is not based on one's
ability to pay.
Many groups have been pressing to change this system for decades. It especially hits hard for
seniors once they retire, since their income goes down while their property values may continue
to go up.
Arlington, like many other governments, does offer a partial tax exemption for seniors. It is not
a secret and has been in effect for decades. The senior exemption, however, is based upon
income level and must be re-verified each year. All seniors, veterans or not, are able to take
advantage of this exemption if they qualify.
The Alternate Veterans Exemption law has no provision for repeal. It is a complex and difficult
task to estimate its impact, both now and in the future. The latest estimate provides that between
$720,000 and $890,000 of total taxes would be shifted from veterans to non-veterans.
The board has a responsibility to balance the interests of all constituents. We know that the
prevalence of poverty in Arlington continues to increase. We simply do not know what the
future holds regarding economic conditions that could possibly cause an even greater impact
than estimated.
As said before, this is a decision that, by law, rests with the board. In fact, our veterans told us
just that a year ago and insisted that we decide. We did.
There are those who contend that not permitting the public to vote on this issue is
undemocratic. The public never votes directly on decisions that any legislative body
makes. This includes legislatures at the town, county, state and federal levels. In fact, schools
can be considered more democratic than any of the others since the public votes on our budgets,
while they are not permitted to vote on any other budgets.
Despite the fact that 11 out of 13 Dutchess county districts have adopted this exemption, across
the state the majority of districts have not.
Our board has lobbied to make changes to this law to make it fair to all of our constituents, rather
than harming some to benefit others. The NY State School Boards Association has adopted a
platform to change this law, and we have personally discussed this issue with our state legislators
a number of times.
Arlington has a long history of honoring veterans through annual ceremonies held at our
schools. There is a Wall of Remembrance at our high school that honors Arlington graduates
who have perished during military service to our country. Some veterans have publicly stated
that these efforts are not enough, and that only the adoption of the partial tax exemption will
demonstrate honor and respect for veterans. We want to support our veterans without creating a
further burden on other taxpayers. We will continue our advocacy and hope that our community
will join us.
The Arlington Central School District Board of Educatio
Mary Jane:

The school board is arrogant. I too have attended board meetings and spoken out about a veterans exemption. One year ago I wrote the following email to Charles McLeod, a member of the BOE.
I know Dick was with Special Forces in Vietnam and saw more than his fair share of action. Our class and classes on either side of ours participated in a major way in the defense of this country.

On Mar 13, 2015, at 8:34 PM, Steve Sipos wrote:

"I am looking at the Arlington Central School District BOE list checking to see how many of the members served in the Armed Forces. You are listed as living on Gellatly Drive, Wappingers Falls, NY. I am a native of Dutchess County and attended Arlington Schools and pay substantial taxes to Arlington. Are you on the edge of the Arlington District? It appears one must nearly drive to Van Wyck Jr High to access the entrance to your neighborhood. Am I correct? And did you serve in the armed forces?"
Thank You, Steve Sipos Poughkeepsie NY

McLeod Responded:

Mr. Sipos - You are correct that I am a stone's throw from the WCSD border and do drive by VanWyck while my kids attend UVMS in the ACSD I am not a veteran although have had family members, close friends and neighbors who have or are currently serving If you are a veteran, let me extend my appreciation for your service.
Regards -
Mr. McLeod"

Steve Sipos responded to McLeod

Thank you for your response. Yes I am a veteran. I served in Vietnam from 24 December 1967 to 28 November 1968 with the 5th Battalion 22nd Artillery in the Central Highlands of Vietnam near the Cambodian border. In a meeting at Castle Point last Tuesday with a group of fellow combat veterans I was asked if Arlington had passed an exemption for Veterans. I said I did not know. I had attended a meeting a year ago at LaGrange School where I was one of the Veterans to speak. At that time the BOE waited until the time had passed before it could be enacted. I looked on line to see if the BOE had passed the exemption. I believe I found where the Board President said something to the effect, contact the governor about funding the exemption. I believe that translates to take a hike veterans.

Reviewing the makeup of the BOE.. I do not see where anyone of the members qualifies for a veteran's exemption on their property taxes which leads me to believe none of you have any skin in the game. Are you clueless as to the sacrifices a member of the military makes? The fear of combat. What it is like to stare into the darkness of the jungle with a machine gun, or moving down a heavily mined road or flying over the ocean to rescue someone. Being at sea for months at end. Pay that is substandard to the civilian world. Thank goodness there are those who are willing, voluntarily now, involuntarily in the past to answer the call. Is a veteran entitled to "special treatment" ? I am not sure it is up to the veteran to answer that question. You do not want to pass the cost of the exemption on to other tax payers. Are you happy to pass the cost of defending this country onto others so you could avoid participation and give up 2, 3 or 4 years of your life for the greater good? As far as the cost to the district. How much was it projected to be? Other school districts have enacted the exemption. Arlington has to be an exception. One way to offset the cost of the exemption is to close down LaGrange School as the Administration Building. Why does Arlington need a sprawling one level building for administration purposes? The cost of heating and maintaining the building has to be in the hundreds of thousands of dollars. The prior Arlington Middle School is now a grade school. Consolidate all the outlying offices into one multipurpose building. ACSD offices were located on Dutchess Turnpike near Overocker Road for years in a small rented building. Administration exploded and space was rented at 696 Dutchess Turnpike. Then administration needed to expand again so more space was rented at 696 Dutchess Turnpike. LaGrange School was closed, let's all move out there and save money. Is money really being saved? I seriously doubt it. If you do not want to spread the cost of a veteran's exemption, do some serious cost cutting.
Steve Sipos

Response from ACSD
Kelly Lappan BOE President

Mr. Sipos - We appreciate your note to the board. As the current president, I would like to respond. First, regarding your contention that the district is not spending its funds wisely, I would like to point out that we have closed two schools recently, which has saved a considerable amount of money. We have reduced our staff size by well over 100 as well over that period of time. Also, we have not levied the tax amount that would have been permitted via the Tax Levy Cap over the last 4 years, saving our taxpayers more than $4 million.

You also contend that the fact that we did not pass the veterans tax exemption translates to disdain for veterans. That is absolutely untrue. Our position is on the district website - it is an issue that has two sides, as most do, and we have heard from constituents on both sides. At this moment, I am in Albany preparing to speak with our legislators - one of the issues we will raise is a revision of the veterans tax exemption legislation so that it will not harm other district taxpayers in any way.

Thank you for your interest -
Kelly Lappan
Mar 18 at 12:19 pm
NYS Veterans' exemption
There are three different property tax exemptions available to veterans who have served in the U. S. Armed Forces, including veterans who have served in the U.S. Army, Navy, Air Force, Marines and Coast Guard.
Obtaining a veterans' exemption is not automatic - If you're an eligible veteran, you must submit the initial exemption application form to your assessor. The deadline in most communities is March 1 - please confirm the date with your assessor. Proof of discharge under honorable conditions, including and times and places served in active duty (usually form DD-214), must be attached to the exemption application. See the complete listing of Acceptable Military Records for Veterans' Property Tax Exemption.
Whichever exemption a Veteran chooses, it will apply only to county, city, town, and village taxes; it does not apply to special district taxes. Beginning in 2014, school districts also have the option to offer the alternative veterans' exemption.
You can only receive one of the three exemptions listed below.
• Alternative Veterans' Exemption
o Available only on residential property of a Veteran who has served during a designated time of war, or who has received an expeditionary medal
o Currently available in over 95 percent of the county, city, town, and village taxing jurisdictions across the state. The remainder of these jurisdictions may choose to offer this exemption in the future. School districts also have the option to offer this exemption
o Veteran applicants should check with the assessor or clerk in the municipalities in which they respectively reside to see whether the alternative veterans'? exemption is offered
o Authorized by Real Property Tax Law, section 458-a
• Cold War Veterans' Exemption
o Available only on residential property of a Veteran who served during the Cold War period
o Counties, cities, towns, and villages have the option to offer this exemption to qualified Veterans
o Check with your assessor or clerk to see whether the Cold war Veterans' exemption is offered
o Authorized by Real Property Tax Law, section 458-b
• Eligible Funds Exemption
o Provides a partial exemption
o Applies to property that a veteran or certain other designated person purchases. Such owners must purchase the property with pension, bonus or insurance monies
Posted on: Mar 16, 2016 at 10:24 AM
Paul Hubbard
Classmates... Gary is speaking to NYS only! Other states and
jurisdictions... different rules and allowances through 50 states or no exemption at all. CA very complicated in both coverages and application.
Mar 16, 2016 at 1:17 PM · Like
Gary Koniz
Let us get all the facts down right and become well-organized about this caring issue, Paul. We'll put you in charge of "The Action Committee" and all stand behind, Steve, nicknamed, "Big Stick," in his decision to straighten this out. Our indebted gratitude to Mary Jane Smith for bring this up to our attention.
Mar 16, 2016 at 3:51 PM, Edited: Mar 16, 2016 at 3:55 PM · Like
Paul Hubbard
Sorry... you need a NY lawyer and a good researcher to find cases where NO became YES on exemption and WHY and HOW. ( a knee surgeon doesn't operate on your brain ... maybe that's why I'm in a wheelchair ...kidding ) ... look for help from any local / state DAV office...Maybe VFW
in Mary Jane's / case. From what I'm reading ( here ) your state's Vet exemtion is both complicated and political from jurisdiction to jurisdiction. My best legal advice... find somebody who knows where to look for the
answer...
Mar 16, 2016 at 5:24 PM · Like
Steve Sipos
Every state county and town school district, special taxing district etc has a rule relative to veteran's exemptions or are silent on the topic. I have some Vietnam associates in other states who are exempt from all property taxes. NY separates School from Property Taxes. In the case of the Town of Poughkeepsie, The veteran's exemption applies to Town and County Property Taxes. It does not apply to the Fire District Tax, The Fire District represents more than 50% of property taxes. The Arlington School District does not want to allow for an exemption. I feel we, senior citizens, should be exempted from school taxes at age 65 or 70. We have paid for infra structure for many years. Enough is enough. I flew into White Plains last week and looked down at many new $3,000,000 artificial turf stadium like athletic fields. What ever happened to skidding on grass.
Mar 16, 2016 at 5:44 PM · Like